This is an exciting time for us at Life Scientific. Our range is continuing to expand with two new reverse-engineered products hopefully available for next year.
In addition, we are now developing unique products, using the expertise of our chemists to produce optimised formulations which will allow the active ingredients to work as effectively as possible.
One of these products which should be registered in time for next year is a unique fungicide combination which is very effective against rusts and fusarium.
As part of the development process, the product has been included in a range of trials, including Yellow and Brown rust trials with ADAS at Terrington and Boxworth.
Our initial visit in the middle of May showed disease developing well, even if the fields were a little wet, and we look forward to sharing the information with you soon.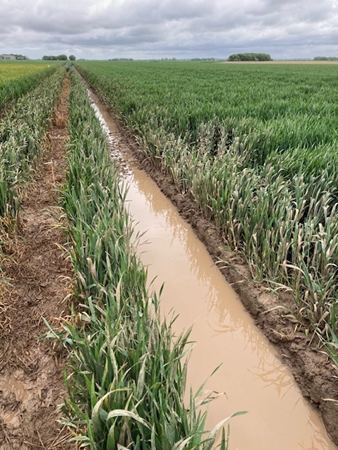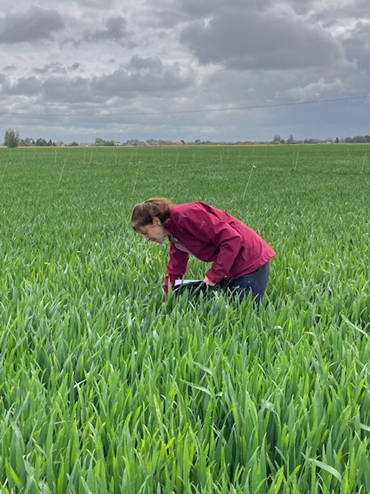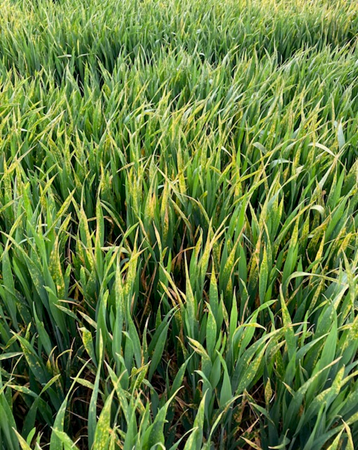 It's T3 time again
With wet and humid conditions during the later development of the cereal crops this year, the threat from fusarium ear (or head) blight is important to consider.
It is not always easy to identify fusarium ear blight as symptoms can range from pink/orange spores on infected grains to bleached spikelets, or no obvious symptoms at all. Yield reduction can be up to 10 or 30% depending on the species present and level of infection.
Ear blight is caused by a range of fusarium and Microdochium species including F.culmorum, F graminearum, F.poae, F.langsethiae, F.avenaceum, M.nivale and M. majus. F.graminearum and F.culmorum are also important as they can produce the mycotoxins, DON (deoxynivalenol) and ZON (zearalenione). There are strict limits for these mycotoxins on grain for human consumption, with a maximum of 1250 ppb (1.25 mg/kg) for DON and 1000 ppb (100 ug/kg) for ZON. Unfortunately, there is no clear correlation between ear symptoms and levels of mycotoxin.
Reducing mycotoxin levels by controlling fusarium species is important but don't forget that bleaching alone can reduce yield by up to 30%.
The fungi infect the crop during flowering, with warm humid or wet weather favouring development of the infection. Rotation can also play a part in risk of developing the disease with rotations containing maize being at higher risk.
Controlling ear blight with a T3 spray also gives an opportunity to top up late rust or septoria programmes.
Timing is critical for control, with application from GS59 (full ear emergence) up until the end of flowering (GS69). The active ingredients, prothioconazole and tebuconazole have good activity against ear diseases.
ADAS conducted work for Life Scientific at their Gleadthorpe site in 2020 and 2021, demonstrating that prothioconazole (AURELIA) and a prothioconazole/tebuconazole co-formulation (such as ESKER or ORASO PRO) can be very effective in reducing severity of fusarium. They also showed that the co-formulations were useful for reducing DON and ZON levels.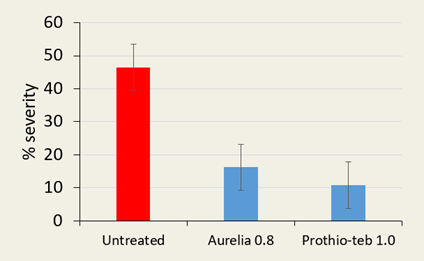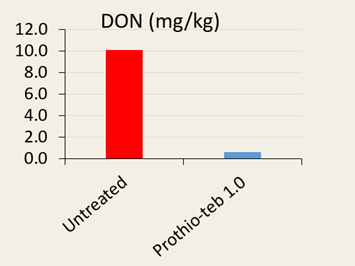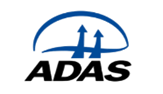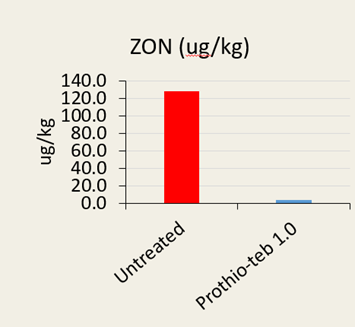 Application of Aurelia, Esker or Oraso Pro can also reduce the incidence of sooty moults giving cleaner brighter ears.
MODIF
At Life Scientific, we are keen to support our customers in agricultural and horticultural crops and are continuing to develop crop approvals on our labels and as EAMUs.
A good example is MODIF, which is a reverse-engineered Switch containing cyprodinil and fludioxinil.
In 2022, we obtained additional approvals for Alternaria and Sclerotinia control in carrots and Sclerotinia control in celeriac. The label now contains all the following crops.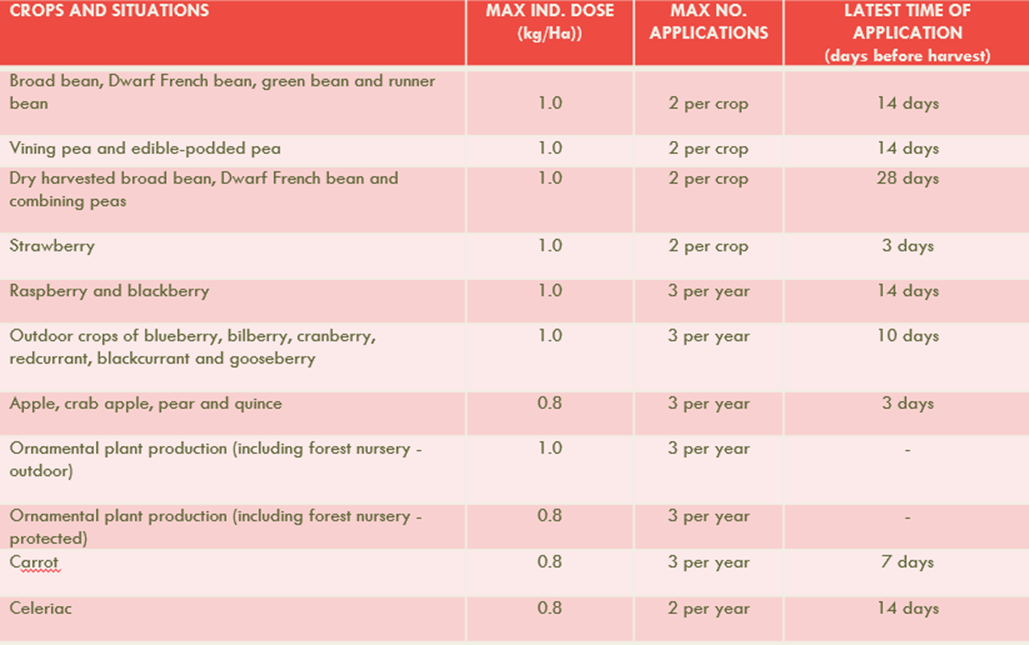 Further development
As part of its continuing development, MODIF was included in a replicated field trial conducted by RAA Labs in Lincolnshire to determine the level of control of powdery mildew when used at two dose rates in crops of vining peas.
One application was made at early flowering using dose rates of 0.25kg/ha and 0.5kg/ha. Assessments were made at 7 and 14 days after application and showed significant reduction of the disease compared to the untreated.

Bean rust
Bean rust has been the major disease in Field Beans in recent years.
Hot days and humid nights are ideal for the disease to develop and yield loss can be up to 70% in extreme cases according to PGRO.
It is important to maintain a clean crop and AZOXYSTAR, containing azoxystrobin, can be used twice at 1.0L/Ha between BBCH 60 and 69 to control the disease (see label for details).
Pea and Bean weevil
Pea and Bean Weevil is a common pest of legumes. Adults fly from their over-wintering sites around fields in spring. Attacked plants show the typical U shaped notching as the adults feed on the leaves. The females lay eggs around the plants and the larvae that hatch feed on the root nodules, causing the most important damage.
LAMBDASTAR, containing lambda-cyhalothrin, can be used for control of Pea and Bean Weevil in the pea crop (see label for details).
Treatment should be timed when leaf damage is first seen, if there is a risk to the growing points of the plant, to stop the adults laying eggs.