Following the challenging harvest, we are now looking forward to getting this year's crops off to a good start.
Our product range includes tools for autumn disease control, pest control, and weed control in cereals and oilseed rape, and we are continually trying to make the products as useful as possible with label extensions, application advice and new supported tank mixes.
We are also continuing to develop new registrations and, this autumn, we have started work with Warwick University to investigate use of a potential new insecticide in oilseed rape.
Product News
Oilseed rape disease control
with oilseed rape crops establishing well in moist soils, it is now important to protect the plants from disease.
Phoma is the first disease to consider, with leaf spots appearing on the leaves. The leaf spots are not particularly damaging but, if the fungus forms cankers in the stem, early infections can lead to yield losses of up to 0.5T/Ha due to restriction of nutrient and water availability, premature senescence and lodging.
Fungicides should be applied when crops reach the disease threshold of 10-20% of plants with leaf spots (depending on the resistance rating of the variety). According to AHDB's forecast from 2022, the first predicted week of 10% incidence last year was 25th September.
Check this year's forecast on AHDB's website (https://ahdb.org.uk/phoma-leaf-spot-forecast).
DIFENOSTAR (containing difenoconazole) provides cost-effective control of phoma, without any growth regulation effects on the plant.
AURELIA (containing prothioconazole) can be used as a non-PGR follow-up spray and has activity against both phoma and Light Leaf Spot.
Alternativly, ESKER or ORASO PRO (containing prothioconazole and tebuconazole) can also be used to control phoma and Light Leaf Spot, with tebuconazole known to have some growth regulation activity in the crop.
LAMBDASTAR  DIFENOSTAR AURELIA  ESKER    ORASO PRO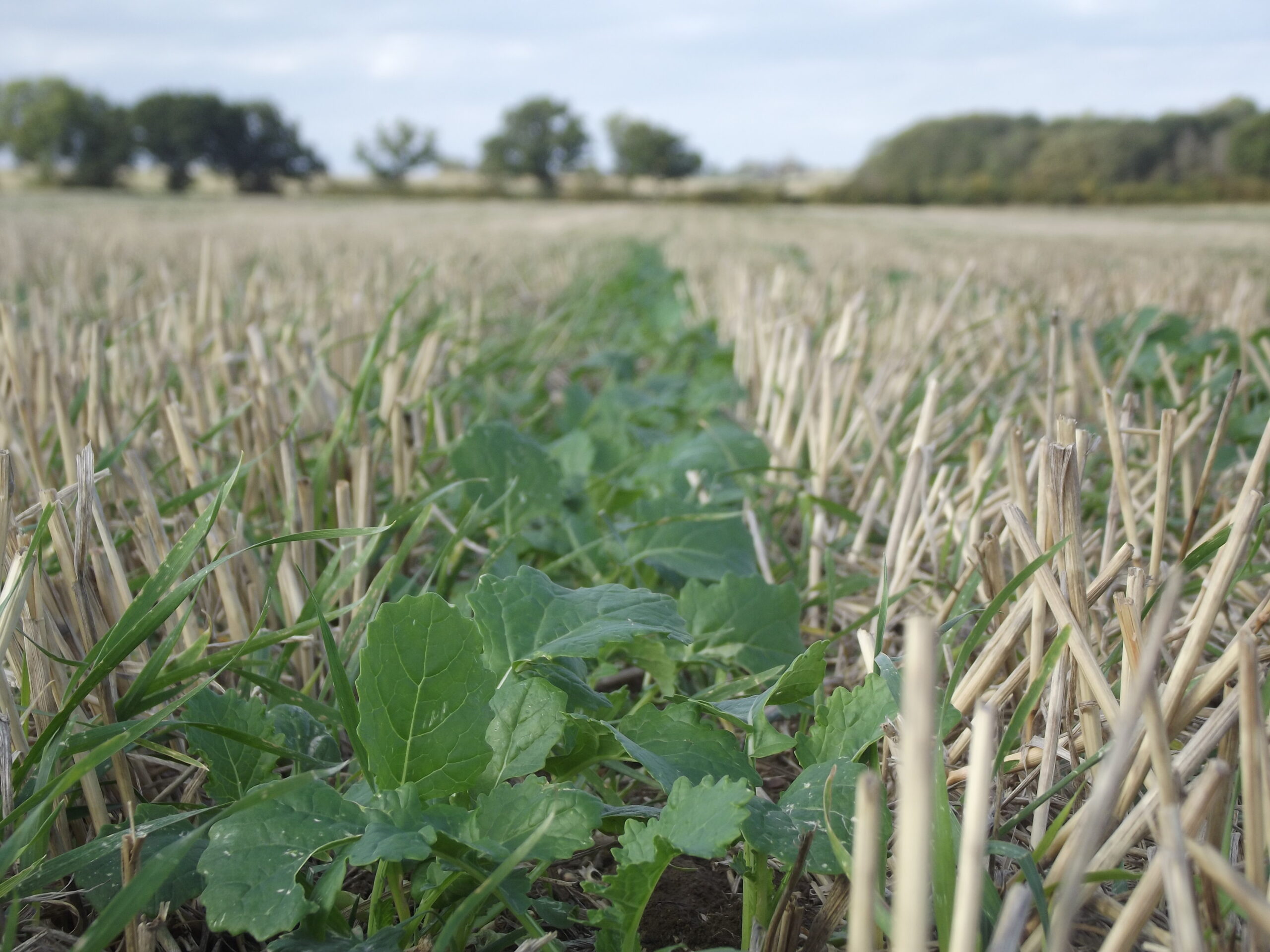 Grass weed control
Black-grass is one of the most competitive weeds in winter cereals with as few as 10 plants/m2 resulting in a 13% yield loss. Given that Black-grass plants can produce as many as 1000 seeds per plant, populations can build rapidly. Add to this the fact that most UK Black-grass populations show some level of resistance to ACCase and ALS herbicides, Black-grass control remains the most challenging issue for cereal growers in many areas.
Control of the weed requires a whole rotation approach, utilising cropping, cultivations, and contact and residual chemistry from different chemical groups. 95-100% control of Black-grass is required in the cereal crop to prevent the field population increasing.
FIRESTARTER contains diflufenican and flufenacet, the latter being one of the herbicide active ingredients currently less affected by resistance, and one that is critical to Black-grass programmes.
FIRESTARTER has been registered by CRD based on equivalence to its reference product Liberator and can be used on winter wheat and barley with a maximum individual dose of 0.6L/Ha and a maximum total dose of 0.9L/Ha if used twice.
FIRESTARTER is also now approved for use on spring wheat and barley.
Check the label text on the Life Scientific website for detailed approval information and directions for use.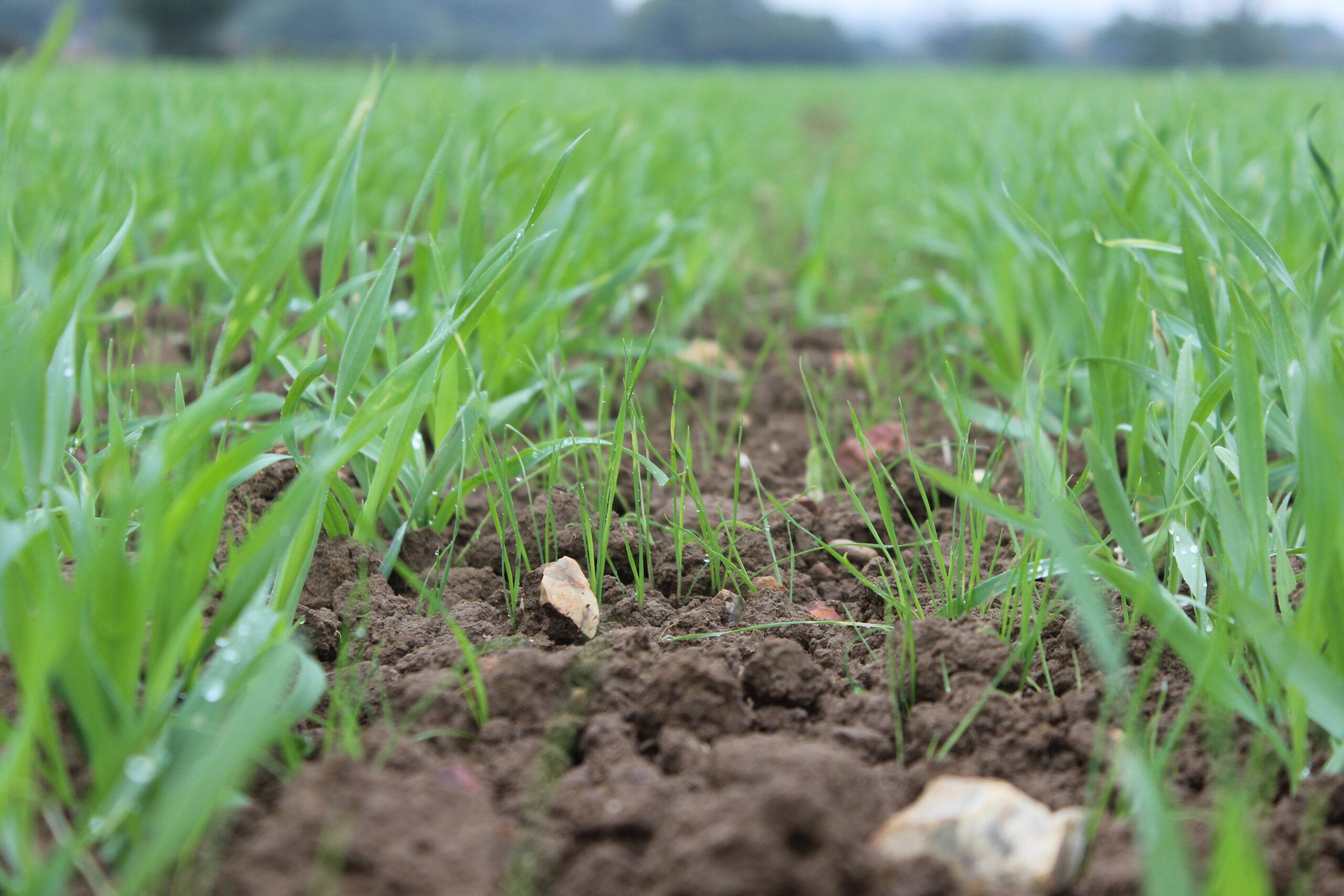 Barley Yellow Dwarf Virus
Aphids are being found in cereal crops now.
Grain aphid and Bird Cherry-Oat aphids can transmit BYDV which, according to AHDB, can cause yield losses of up to 60% in winter wheat and 50% in winter barley.
Although symptoms do not tend to appear until the spring, infection occurs in the autumn and timing of insecticide sprays is key. The second generation of aphids are the ones that move to new plants, spreading the infection, and controlling this generation is crucial. The second generation is predicted to be present when accumulated temperature above 3 degrees C reaches T-Sum 170.
AHDB provides information on the proportion of aphids carrying virus from regional monitoring sites in York, Hereford, Broom's Barn and Starcross in Devon, and have a T-Sum monitoring tool on their website at https://ahdb.org.uk/bydv.
Life Scientific's product, LAMBDASTAR contains 100g/l of lambda-cyhalothrin and is approved for the control of aphid vectors of BYDV in winter wheat, winter barley, winter oats and durum wheat. It should be used at the full rate of 50ml/Ha.
Visit Life Scientific's website to see the approved label and tank-mix options.
A new EAMU for this autumn
An Extension of Authorisation for a Minor Use (EAMU) has been granted for LAMBDASTAR (containing lambda-cyhalothrin) in winter and spring linseed for control of Large flax flea beetle (Authorisation number 1794 of 2023).
Large flax flea beetle is an important pest of linseed, damaging the plant at the cotyledon stage.
LAMBDASTAR can be applied to winter and spring linseed at 75ml/Ha, with a maximum total dose of 225ml/Ha. See the Authorisation notice for approval details.
Use of any EAMU is at grower's risk.